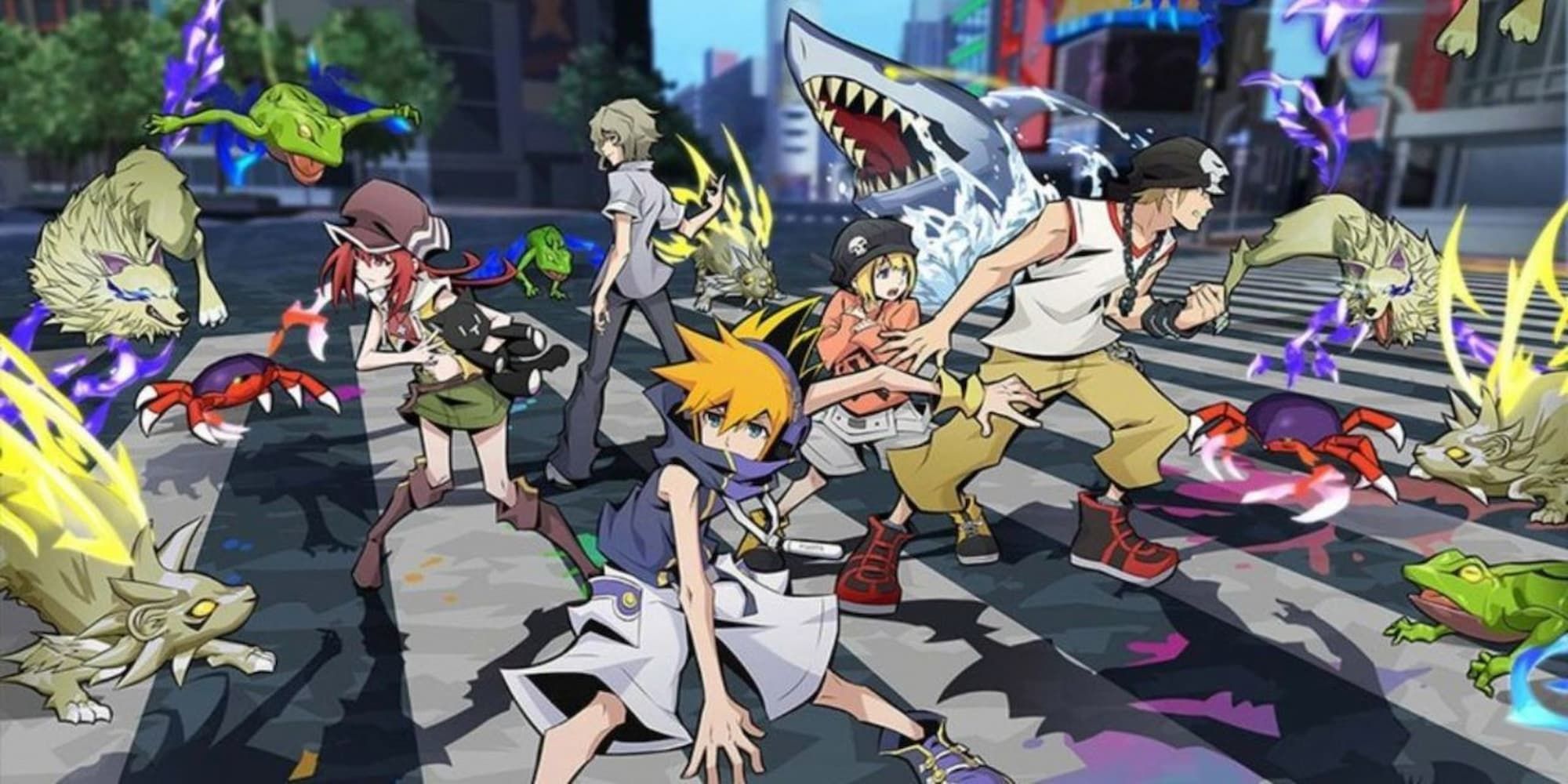 Theatrhythm Final Bar Line da Square Enix receberá outro DLC crossover, desta vez incluindo seis músicas de The World Ends With You e Neo: The World Ends With You. As novas músicas estarão disponíveis no jogo em 15 de março.
Theatrhythm Final Bar é um jogo de ritmo baseado em Final Fantasy, permitindo que você experimente muitas músicas em quase todos os jogos Final Fantasy, linha principal e spin-offs. Embora a maior parte da música seja baseada na série Final Fantasy, existem alguns cruzamentos de outras séries populares, como Nier: Automata e Octopath Traveler II.
Leia também: Souls-Like Title Bleak Faith Animações aparentemente rasgadas direto de Elden Ring
A Square Enix twittou a lista das seis músicas que serão adicionadas ao Theatrhythm, que incluem Twister do jogo original e World Is Yours do Neo, entre algumas outras. O Tweet também contém alguns segundos de jogo, abrangendo pequenas seções de três das músicas, para quem procura uma prévia de como elas parecerão e soarão no jogo.
The World Ends With You e Neo: The World Ends with you são ambos títulos da Square Enix fortemente focados em música e batida em uma espécie de estilo de jogo rítmico de seu próprio design. Ambos os jogos envolvem protagonistas que constantemente ouvem música, competindo no "Jogo Reaper", lutando contra inimigos conhecidos como Noise. O original The World Ends With You foi lançado em 2007 e, apesar da jogabilidade não ter resistido ao longo dos anos, muitos fãs ainda veem a trilha sonora como um clássico popular. Neo: The World Ends With You é uma sequência direta que foi lançada em 2022 e apresentava um novo elenco de personagens que mais tarde se encontrariam com todo o elenco original do primeiro jogo.
Theatrhythm foi lançado inicialmente em 2012 no IOS e 3DS, recebendo recentemente a edição Final Bar Line lançada no PlayStation 4 e Nintendo Switch. Atualmente, o Theatrhythm tem mais de 400 músicas disponíveis para os jogadores, principalmente da série Final Fantasy, com muitas outras planejadas para serem adicionadas nos próximos meses.
Próximo: Desenvolvedor ucraniano pede que você evite vazamentos de Stalker 2 após aparente invasão russa